Current Newsletter
Hi everyone!
It has been a while since we have had the opportunity to send out a newsletter, but here we go!
We have had quite a few changes made around our inn and we are very proud to show them off.
First, I would like to introduce everyone to our new host, Charlotte! Born in Virginia and full of life. When I met her 7 years ago, Charlotte told me her dream was to have a BNB with chickens that layed blue eggs.
So, seven years later, here you go Charlotte!!! A gift from me to you including the blue egg laying chickens!! (Aracanas) ,,, ; )
Charlotte has touched the inn in a very positive way, adding decorations, a vegetable garden, and a beautiful flower garden out front.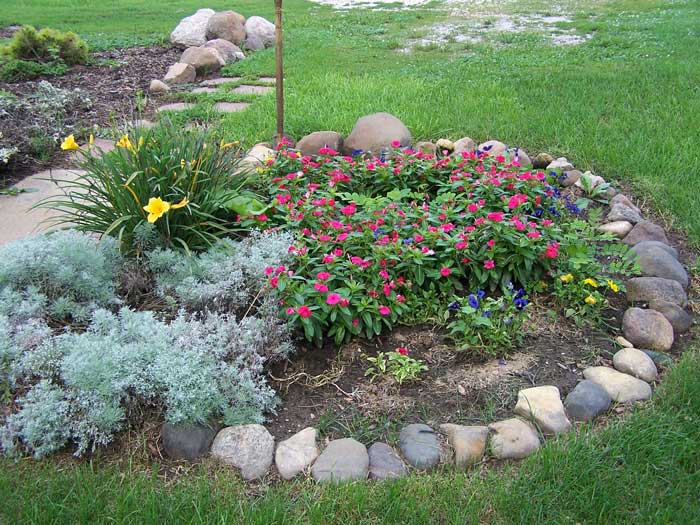 Bird feeders and flowers have been added that attract a wide variety of birds and butterflys. It is very relaxing to sit under the shade of the trees with a cool beverage of your choice, and watch the birds and butterflys. And in the evenings, the outdoor torches spread a warm, inviting glow around the inn.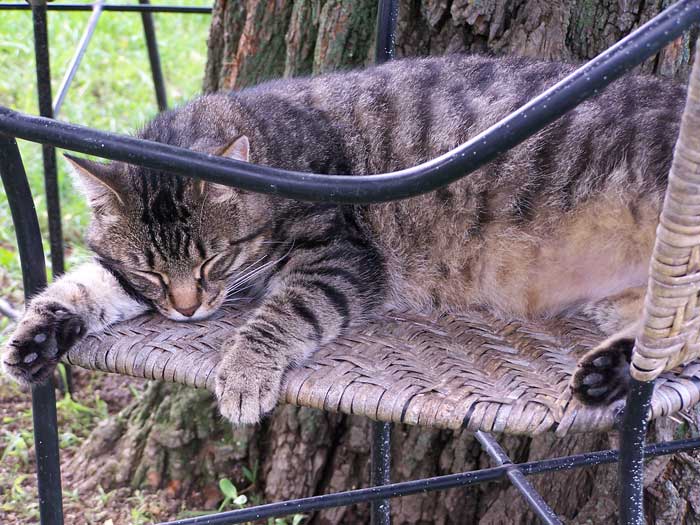 Two new outside cats, Josh and Sunshine are here. They love affection and will entertain you with their antics!
Kelli, a half German Shepherd-half Husky mix joins in the fun, when she is not dozing outdoors or guarding the chickens. Sometimes, the chickens will jump on Kelli's back for a free ride. It's all great fun to watch!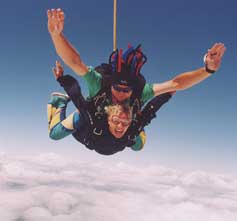 Here is Charlotte taking her first sky dive at Skydive Chicago just minutes away from Fox River BNB. Watch the video:
Charlotte's other interests include riding and jumping her Thoroughbred gelding, Roo;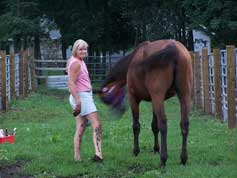 camping; canoing; fishing; painting; gardening; playing the piano and guitar; singing; and needlework. Did I mention she is a great cook? A Registered Nurse by profession, Charlotte's love for life and sincere caring will make you feel right at home.
Charlotte keeps her horse at Black Socks Stables. Make your reservation for a beautiful trail ride. Enjoy the Fox River Valley, hills and woodland streams. You can even visit Skydive Chicago and watch the jumpers as you ride along the trail.Call now for a relaxing hour or more with a fabulous Quarter or Paint horse
Give them a call at 1 815 434 4717 and ask for Kim Emmett, the beautiful owner (pictured above) for a fun time riding...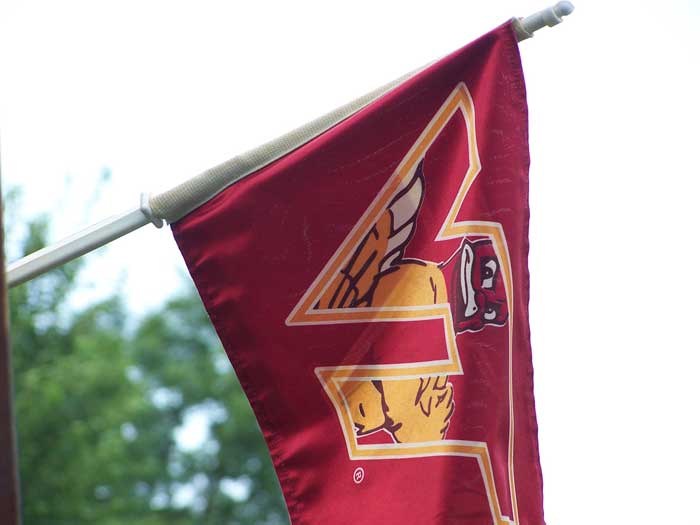 Charlotte's son, AJ, is a senior at Virginia Tech majoring in Building Construction... He turned 21 right here this May and we lost our first mailbox to him that next morning... Gran Patron...;)