What's Going On...
Weekly Rates Available
Parties
Family Reunions
Retreats
Bird Watching!
Rooms are available for guests requiring weekly/extended stays. Unfortunately, due to Covid-19, weekend/daily rooms are not available at the present time. We hope to offer weekend and daily reservations after the pandemic. Stay safe and stay well! Hope to see you soon!
Click here for things to do in the surrounding Ottawa area
Welcome to Fox River Bed and Breakfast!
Welcome to Fox River Bed and Breakfast ~ a historic Victorian farm house located 90 miles West of Chicago, and eight miles North of Ottawa, Illinois in the country on 17 lovely acres! We are surrounded by more things to do than you could ever imagine, the area is rich in history, and the food is hot and delicious!
Guests from all over the world come to see the beautiful sandstone cliffs that stretch for miles along the Fox River, and to experience life in the beautiful Illinois country. Rent your canoe (see our "Activities and Events" page for canoe outfitters) or bring your own canoe, and then just float for hours or even days, taking in the sights and sounds of nature. ...Beautiful! Feeling a little more adventerous? SkyDive Chicago is just minutes away! Perfect for your bucket list! Like to hike or bike? Starved Rock and Matthiessen State Parks and the I & M Canal trail are just minutes away!
Bird watching is fabulous here! Some of the birds you might see include Junco's, Catbirds, Indigo Buntings, Summer Tanager's, Rose-breasted Grosbeaks, Hummingbirds, Flickers, Titmouse, Blue Birds, Owls, Blue Jays, Gold Finches, Swifts, Red Headed Woodpeckers, Swallows, Hawks, Eagles and many more!
Thank you for visiting with us.

Please relax and enjoy yourself!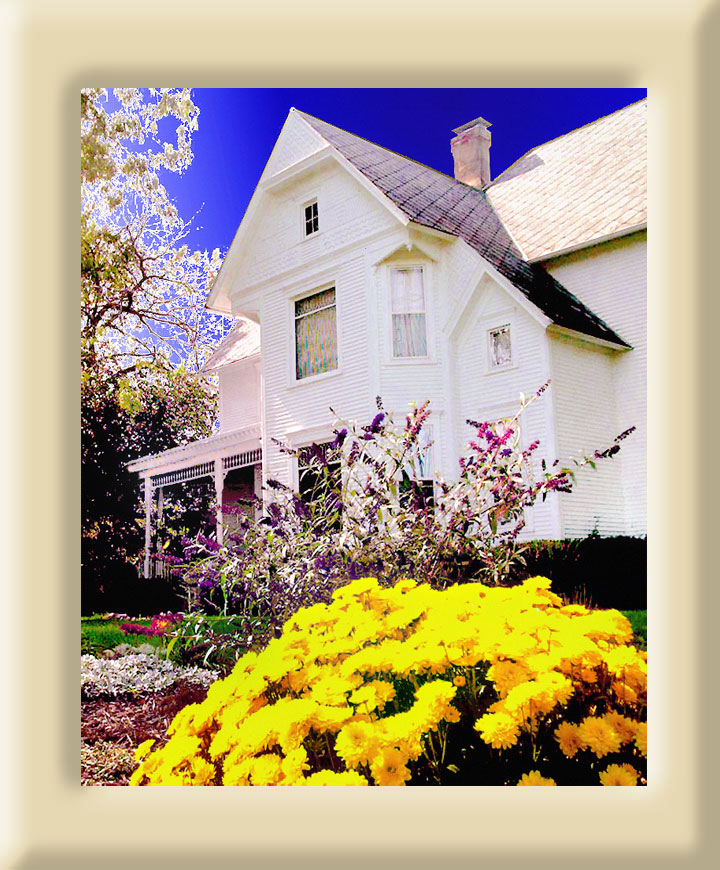 First time at a Bed and Breakfast? Let us ease your mind ~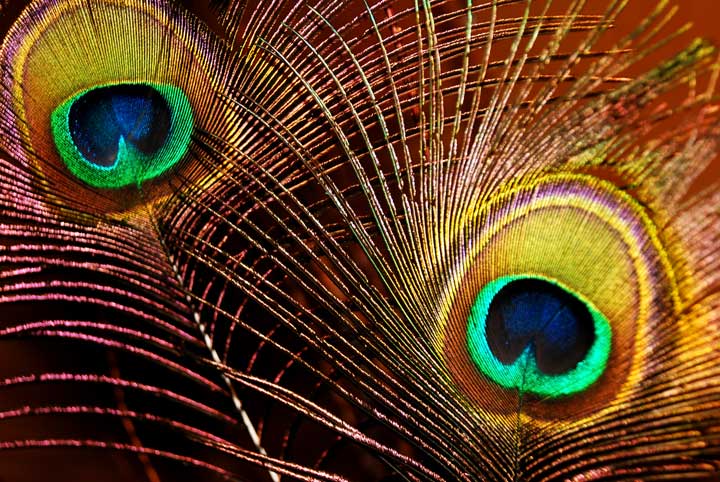 Have breakfast with us and watch our beautiful country sun rise!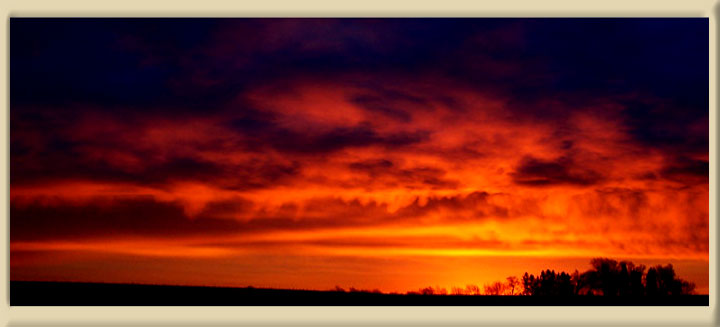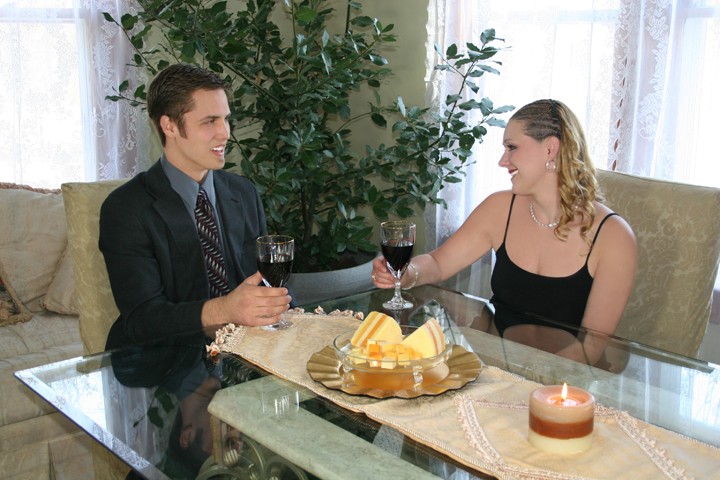 We're here for your romantic get away, your adventure, private parties and more!!

his historic Victorian farm house was once a stay-over for the famous Charles Lindbergh. Finished in 1902, it is the second house built on the property. The DeBolt family originally settled in LaSalle County in 1829, later made claim to 500 acres and still owns the surrounding farm land. The B&B over looks the beautiful Fox River Valley and the former St. Joseph's Health Resort and is nestled on 17 wooded acres.
Relax in one of five unique guest rooms, enjoy a warm fire in our large living room as you look through
antique leaded glass windows, sit outside on the front porch or under the trees, spend time wandering the paths of the 14 Stations of the Cross and then see the historical Sulfur Lick Springs and the Lourde's Grotto ~ Al Capone's and William Hale (Big Bill) Thompson's hang out~ by the beautiful Fox River. All of these things can be found right here on the grounds of Fox River Bed and Breakfast! Scrapbookers click here!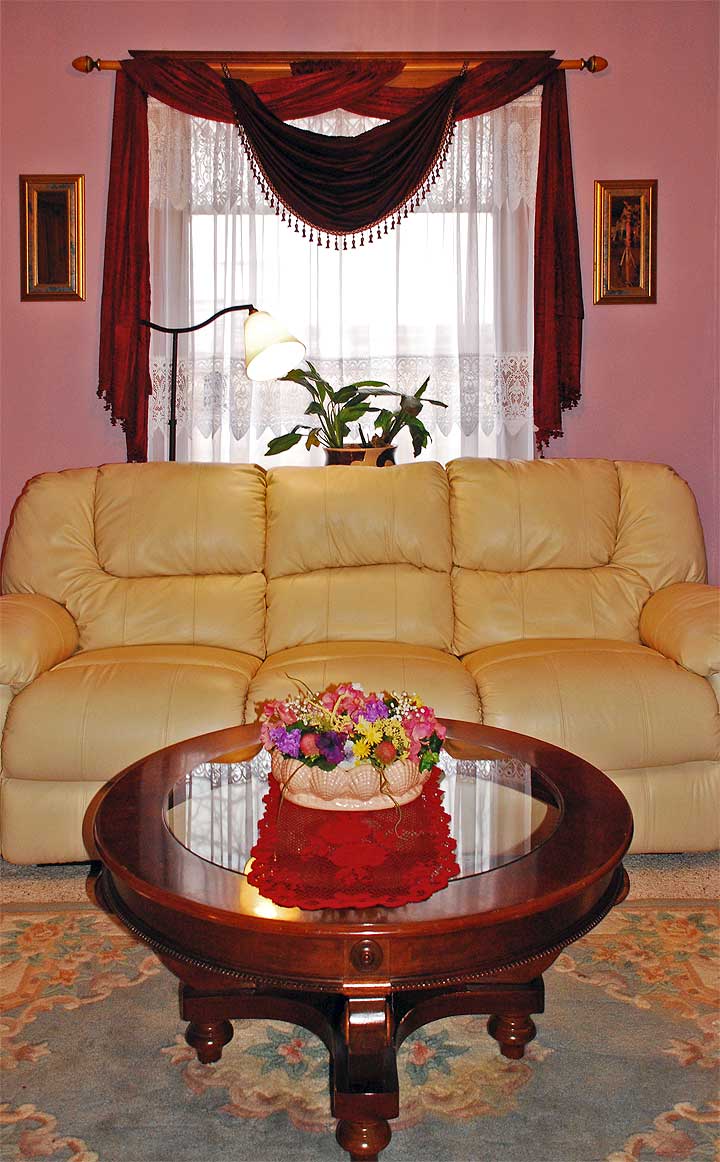 First Time at a Bed and Breakfast?
"When I first came to Fox River B&B, I didn't really know what a bed and breakfast was. All I knew ..."

Visit Ottawa for a unique weekend get away, romantic weekend, dinners/theater, family reunions, social gatherings, and more! Please check out our Packages and Specials and Activities and Events located on the tabs above!
Your host, Charlotte Beach, who is also a Registered Nurse will help you feel at home, and caters to a variety of travelers who stay at the Fox River Bed & Breakfast in Ottawa, Illinois, for business, pleasure, or to visit Starved Rock and Mattheison State Parks. Guests from all over the world visit, and many come for their first sky dive ever at the one of the best drop zones in the world ..... Skydive Chicago ~ located just two miles down-river.
The bed and breakfast is also great for weekend get-away's, family reunions, ladies night out, bachelor parties, retreats, nature lovers, or canoers traveling the Fox River, utilizing the best canoe outfitters in the area.
Also, business travelers, who are tired of hotels and motels and are visiting LaSalle County, Illinois, enjoy the hospitality and home-like atmosphere offered by Fox River Bed and Breakfast. Extended-stay rates are available and welcomed. Please call for rates and availability.
A full, hot, home-cooked breakfast is available most days. The beds have comfortable mattresses and cozy comforters. Fox River Bed and Breakfast offers central heating and air conditioning, 4-G wireless Internet, Satellite television, and is the only B&B within seconds of the Fox River and canoe rentals.
Primitive tent camping is also available on selected weekends. Please call for rates and availability.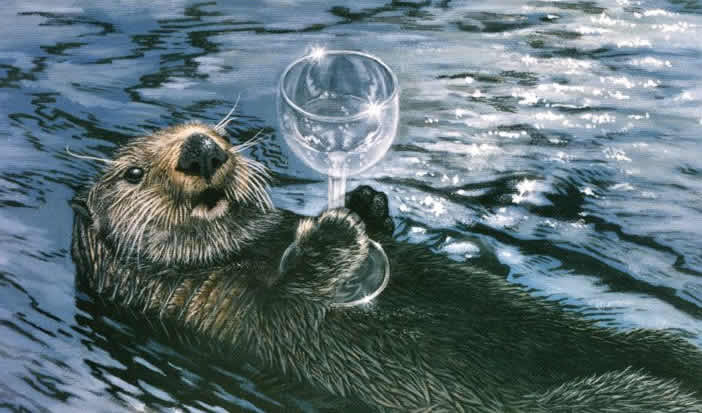 Get a Breath of Fresh Air on Your Next Vacation!
---
Our B&B is the perfect place for private parties, reunions, receptions, quick get-aways, business meetings, retreats, and more!